PALOMA

Au PluriElles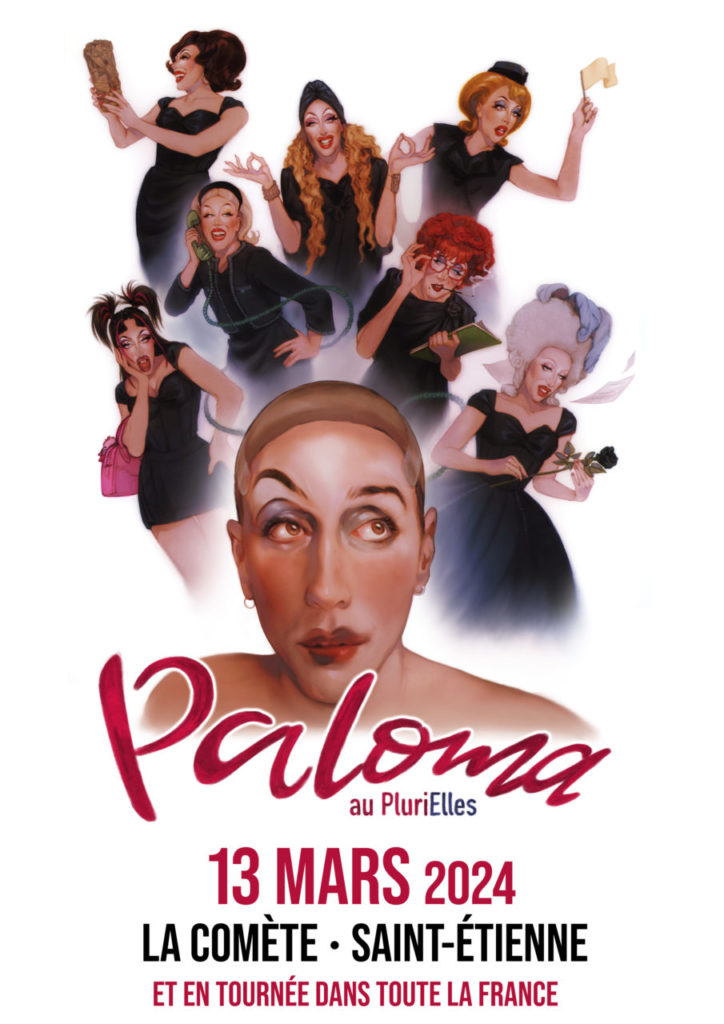 À propos
Hugo Bardin – nom de scène Paloma – est un comédien, drag queen et réalisateur français. Il se fait connaître du grand public en remportant la première saison de Drag Race France en août 2022.
Après s'être formé au Cours Florent, Hugo Bardin monte le collectif La Cantine et signe plusieurs mises en scène dont La Reine Margot d'Alexandre Dumas qui remporte en 2017 le prix du public au Concours Jeunes metteurs en scène du Théâtre 13. Son premier long métrage Neiges d'automne sort en 2015 suivi d'un court-métrage Paloma mettant en lumière son alter-ego créé en hommage à Paloma Picasso et aux actrices de Pedro Almodóvar.
L'immense succès du Légendaire Cabaret Club qui a réuni l'ensemble du cast de Drag Race France finit par asseoir la notoriété du personnage de Paloma, en faisant reconnaître le talent de son créateur. Depuis, Hugo Bardin a donné la réplique à Tomer Sisley dans la dernière saison de la série Balthazar sur TF1 et a démarré, en mars 2023, une collaboration avec l'émission Quotidien animée par Yann Barthès sur TMC. Paloma a sorti un single Love, l'artère, a participé à la saison 2 de Drag Save The Queen sur 6Play et joue dans la série The Walking Dead : Daryl Dixon, diffusée à l'automne 2023.
À partir de septembre 2023, Paloma sillonnera les routes de France, de Belgique et de Suisse avec ses malles pleines à craquer d'où sortiront Néfertiti, Lova Shiva et autres femmes de sa vie pour le seule-en-scène Paloma au PluriElles.