THE RABEATS

Tribute to The Beatles – The Last Tour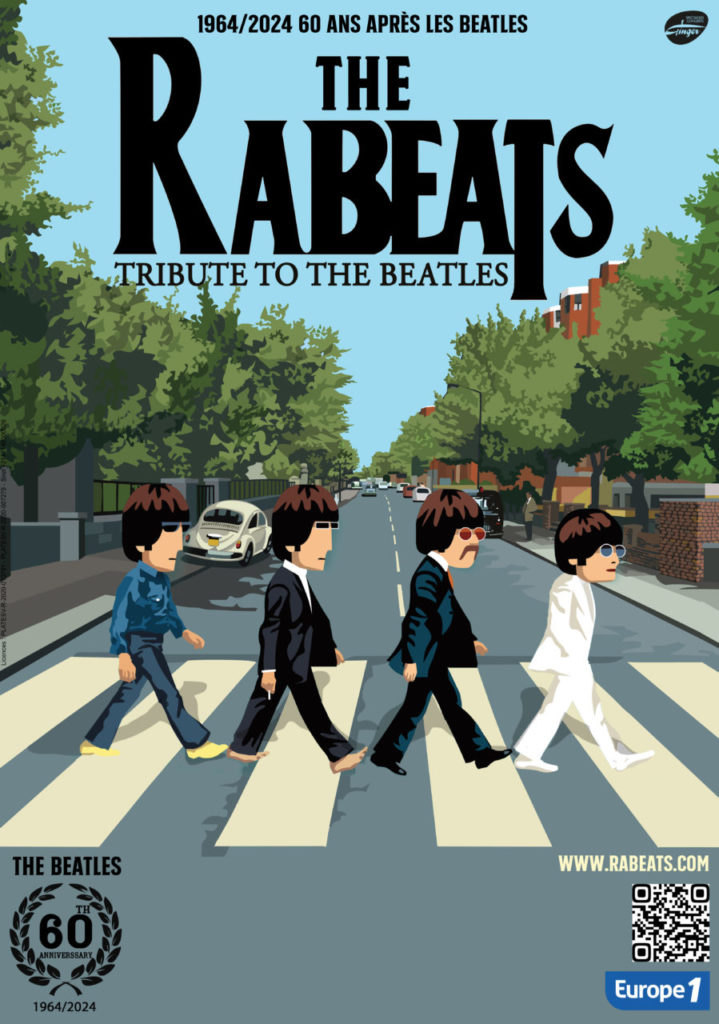 À propos
The Last Tour
Un beau jour de 1999, les Rabeats, ces quatre amis musiciens amiénois qui aimaient à se rencontrer pour discuter des heures durant de leur passion pour les Beatles, ont décidé de reprendre la musique des quatre garçons de Liverpool sur scène par pur plaisir.
A cette époque, le concept de Tribute Band n'existait pas encore en France et les quatre amis ne se doutaient pas qu'ils venaient de s'engager dans une extraordinaire aventure qui allait durer des années et passer à une vitesse vertigineuse.
Après avoir joué dans tous les Zéniths de France et des dizaines de fois à l'Olympia, parcouru plusieurs continents, de lointaines îles de Saint-Pierre-et-Miquelon à Shanghai, en passant par la Grande-Bretagne, l'Irlande, la Belgique, la Suisse, l'Italie, la Russie, le Maroc et la Tunisie, les quatre amis, décident d'entamer une ultime tournée jusqu'en 2025, soit 60 ans après la venue des Beatles en France.
Cette tournée événement (qui passera par L'Olympia les 26 et 27 Janvier 2024 et dans les plus grandes salle de France) rendra hommage aux quatre garçons de Liverpool, mais également aux quatre garçons d'Amiens et s'annonce comme un véritable bouquet final.
THE END !